[nextpage title="SHORT DESCRIPTION"]
This section will explain to you what is quality in European project and why it's important to perform it. The motto of the module is: MAKE A QUALITATIVE LEAP
[nextpage title="TRAINING CONTENT"]
Quality is something that is quite clear to everyone as a general concept but is hard to define as a principle and as an operative tool to design good projects. In this chapter, we will study the concept of quality and we will learn how it can be applied to European projects.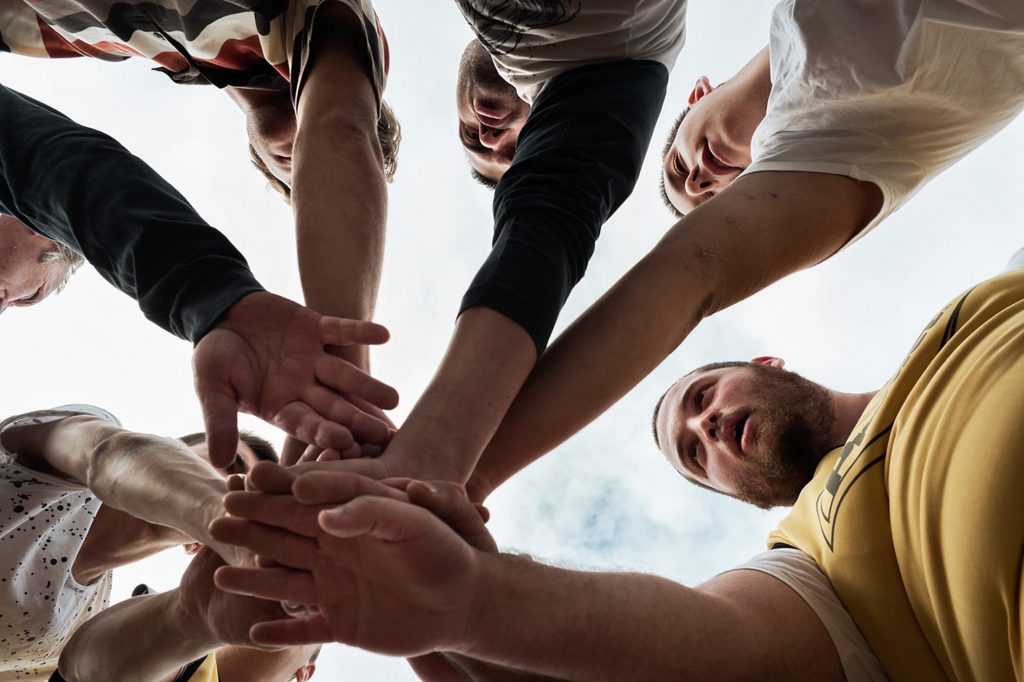 Enrico Genovesi© Progetto FIAF-CSVnet "Tanti per tutti. Viaggio nel volontariato italiano"
Before starting it's important to define how we use the term quality in daily life, according to a google definition quality is a noun that indicates:
The standard of something as measured against other things of a similar kind; the degree of excellence of something.
A distinctive attribute or characteristic possessed by someone or something.
Already from those two definitions, we can underline two important elements of quality:  The measurement, the concept of excellence, a distinctive attribute.
In a project, quality can be defined as:
"a product or service that can perform satisfactorily and is suitable for its intended purpose."
So, starting with this definition, we see that to define quality we need a clear understanding of what we want to do. We need to know the goals we have to reach, the results we want to produce and the target we need to affect by our project. Two other important variables must be considered: The amount of time we have and the number of resources we can use. It's not possible to define the quality of a project if these elements are not clear, and at the same time, we can say there is no quality without a good project plan and structure.
[nextpage title="A few assumptions before starting"]
Gianmaria Capuano© Progetto FIAF-CSVnet "Tanti per tutti. Viaggio nel volontariato italiano
Before starting to describe quality, we have to address two important assumptions.
First assumption: A European project is first of all a project
This means that all the elements that are important for a local project are still valid for the international context. Needs analysis, definition of goals, results, work packages, actions, tasks, risk analysis, and other steps are important for a local project as well as for international collaborations.
Second assumption: you perform quality for "a better world", people must benefit from the quality of your project.
Starting from the idea that every project is designed to add a positive change in our world we can analyze who the main players.  n each project funded by the European Union we have two important players, three if we include you as a "partnership". The sponsor is normally the European Commission or any of these executive agencies, such as the EACEA or a National Agency for Erasmus+ and the European Solidarity Corps. The sponsor is who is paying for your project, acts, in certain ways, as the client. The targets are the people or the groups toward which the project aims to create a positive change.
The sponsor will check the quality of your project.
The target will benefit from the quality of your project.
[nextpage title="What is quality?"]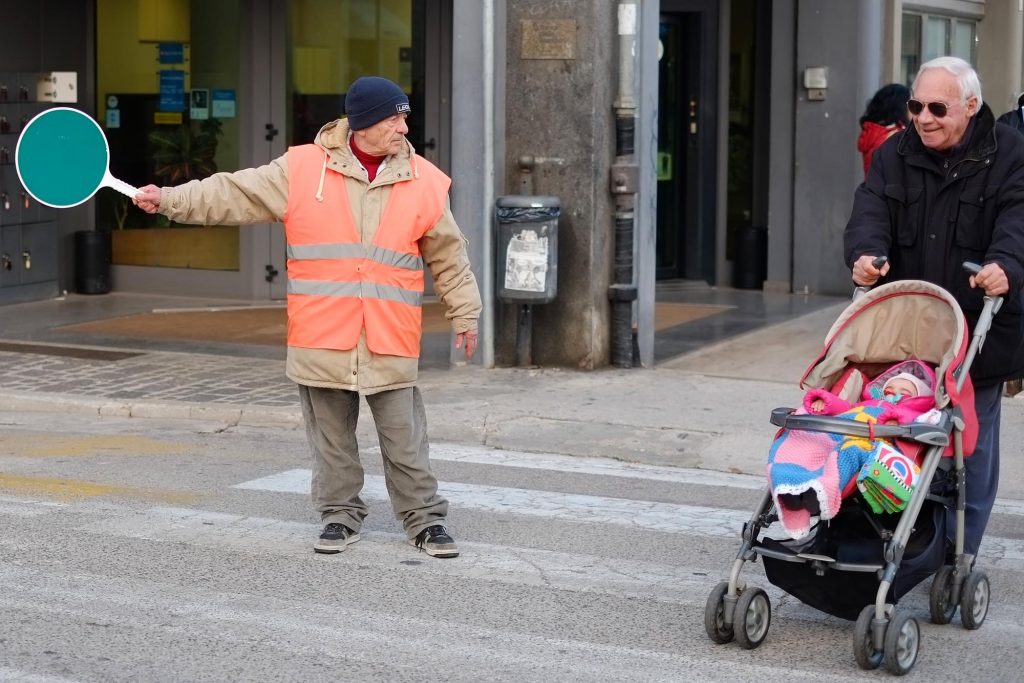 Ennio Figini© Progetto FIAF-CSVnet "Tanti per tutti. Viaggio nel volontariato italiano
It is necessary to define quality at this point. In projects, the role of project quality management is to define and refine the concept of quality for a product.
The quality triangle
The project management triangle ( also called the triple constraint, iron triangle and project triangle) is a model of the constraints of project management which can help us to understand what quality is.
It contends that:
The quality of work is constrained by the project's budget, deadlines and scope (features).
The project manager can trade between constraints.
Changes in one constraint necessitate changes in others to compensate or quality will suffer.
For example, a project can be completed faster by increasing the budget or cutting scope. Similarly, increasing scope may require equivalent increases in budget and schedule. Cutting budget without adjusting schedule or scope will lead to lower quality.
Anyway, even if it helps us to understand quality as the balance between constraints. The Project Management Triangle is considered insufficient as a model of project success because it omits crucial dimensions of success including impact on stakeholders, learning and user satisfaction.
In this unit, we will see several instruments, theories and approaches to quality but it is also important to clarify that quality is also a dynamic concept that includes creativity, adaptability, context analysis and monitoring. Quality can also mean that you need to adapt the project as you go along due to changing circumstances. You also need to constantly monitor and adapt as necessary what you are measuring.
[nextpage title="The quality infrastructure"]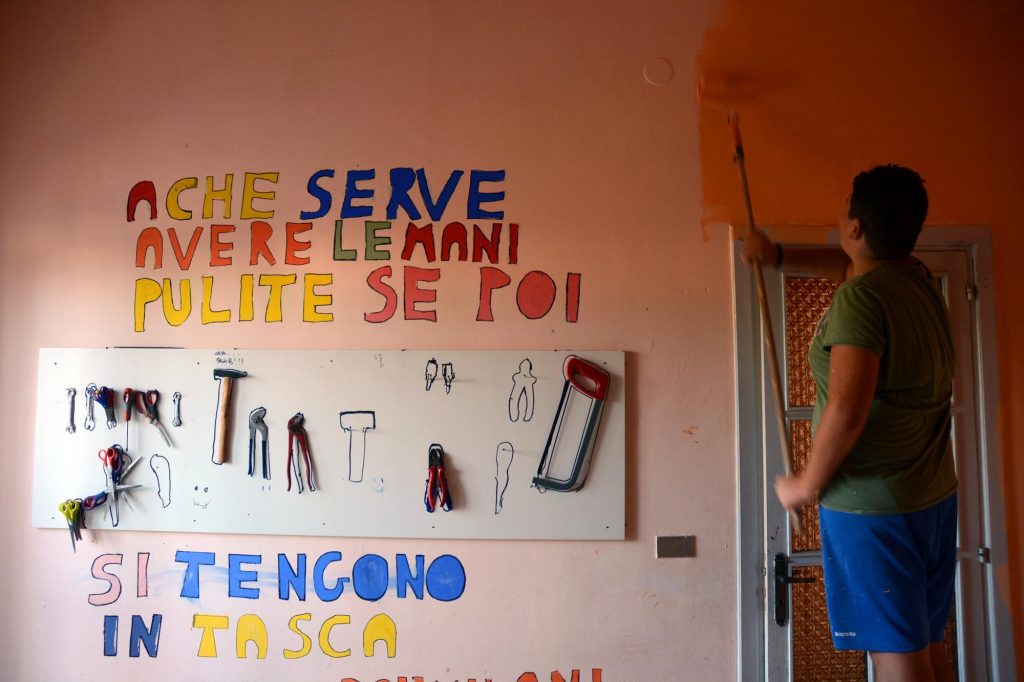 Gianmaria Capuano© Progetto FIAF-CSVnet "Tanti per tutti. Viaggio nel volontariato italiano
Once you have an idea of the different concepts and pillars of your project it's time to implement a project quality management plan, which is a document and a tool.
To do so you have to consider three tools.
Quality plan
First, identify the requirements for the quality of each deliverable and how the project needs to be managed to reach those requirements.
It's really important to describe the quality standards of your deliverables and to do that with your team and your target group if possible. To properly analyze and ensure the quality expectations of the project are met, it is necessary to set concrete objectives that the project should meet. You have to set up a series of indicators to accomplish during the project period.
Indicators and targets
An indicator is a variable that is normally used as a benchmark for measuring program or project outputs. It is "that thing" that we have to look to evaluate if our project is going in the right direction and if it having the right impact. It is based on indicators that evidence can be built on the impact of any undertaking.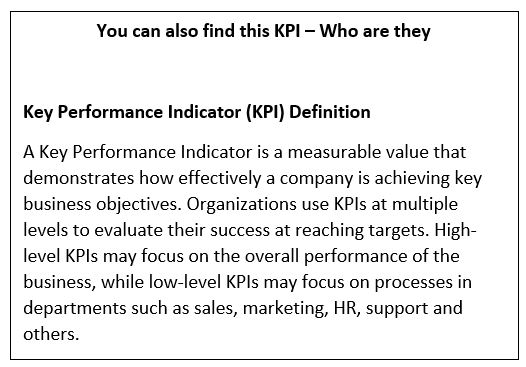 There could be two different types of indicators: qualitative and quantitative.
On the one hand, quantitative indicators are those measurable inputs that will allow you to analyze the quality of the project. These indicators will be accomplished during the whole duration of the project implementation. On the other hand, we can find qualitative indicators, which cannot be measured quantitatively but also reflect the quality levels of the project activities and products.
The plan will include these specifics as well as metrics for measuring the quality while managing the project. This should include a quality checklist to collect and organize the marks you need to hit during the project.
The quality plan includes all the processes which are important to ensure you deliver appropriate products. The contents of the quality plan need to be documented, agreed, and understood. The plan should include the following information:
your quality goals and objectives,
the approach and quality processes to be followed,
quality standards by which the project will be measured,
the quality-related activities to be performed,
the quality tools you will use,
the quality roles and responsibilities you will deploy.
This quality plan becomes the road map for how the quality standards will be achieved.
Quality Assurance
Quality assurance can be defined as "part of quality management focused on providing confidence that quality requirements will be fulfilled."  We have to assure the quality of our project with the different public, internally and externally.
Internally is the project team, externally refers to stakeholders, users and third parties.
Use quality assurance to make sure your processes are working towards making the project deliverables meet quality requirements. Two ways to accomplish this is by using a process checklist and a project audit.
Quality Control
To be sure and aware of the ongoing project is important to have control procedures, to speak, to share, to make sure that the rules are being followed and that the expected quality is being met. Some ways to ensure that the required quality of the deliverables is being achieved is through peer reviews and testing.
In a project, it is important to nominate someone responsible for this. The partner or the person reasonable for Quality control must keep track of the achievements and the possible delays. To perform the quality control quality plan and quality assurance are fundamental.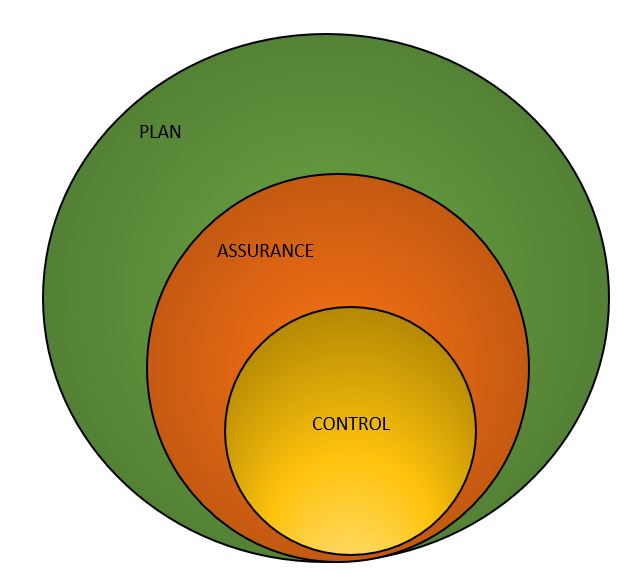 Quality is a goal but it's also a process. It's essential to check the quality of the deliverables during the project management process in order to adjust the deliverables if they're not meeting the standards that have been set. This can be done at the end of the project, but it's not as efficient to redo rather than to readjust.
Quality plan includes assurance that includes control.
[nextpage title="Quality in project planning"]
Gianmaria Capuano© Progetto FIAF-CSVnet "Tanti per tutti. Viaggio nel volontariato italiano
Quality is not something that begins when the proposal gets approved, it's the balance of all your project activity. It starts in the ideation of the project and it ends with the follow-up.
Here are some tips about the things you should or should not do when it comes to creating a good quality European project:
Check your idea with the target group
The idea needs to be a solution to a problem, not just a theory. How did you find the problem and prepare?
the solution? Checking with a small group of users if your idea could be an added value for your project implementation.
Keep the program guide always with you
One of the first quality criteria in your proposal is to be compliant with the grant requirements or the program guidelines.
Selecting the right partners
Partner selection is really important.  Each partner must be essential. How did you choose them and why? That needs to be transparent and detailed in the proposal.
Consider expected outcomes in term of indicators
In the planning phase, it's important to design each outcome and to describe it using indicators. Those indicators will be useful to evaluate the achievement of the goals and the quality of the project.
Analyze the tasks
Each partner is going to have specific tasks. What will those tasks be and why are they given to each partner? How will you communicate? Do the partners have the knowledge, the skills and the attitude needed to implement the project?
Focus on communication and dissemination
Thorough communication is the key to a successful partnership.  Your proposal must include every detail regarding communications between partners, trainers, and trainees as well as users in general. Dissemination of the results must also be considered and explained.
Explain your implementation strategy
A clear strategy about everything that will be happening during the implementation process of the project. This will be the most important point of the quality plan as it will show how the quality will be achieved.
Plan and manage the time properly
Knowing every step of the way, every hour that will be spent to implement your projects. Every little detail. Planning ahead will help you save a lot of time and of course, avoid any missteps or unexpected and unpleasant situations.
Assess and manage the Risk
A good quality assurance plan needs to be able to deal with the risks that might occur. Preparation is everything so make sure that your quality plan will analyze any possible risk and give solutions to every single one of those risks.
Do not spare any details
Even if you think that a specific detail might not be as important as others, include them anyway. Every detail counts. Do not make the mistake of thinking that excluding details might not hurt your quality assurance plan.
Do not forget to double-check
It is a common mistake to not double or even triple check the quality assurance plan. Yes, you spent long hours writing it and yes you made sure that all the details are correct but that does not mean that you should not check again and again.
[nextpage title="Time management"]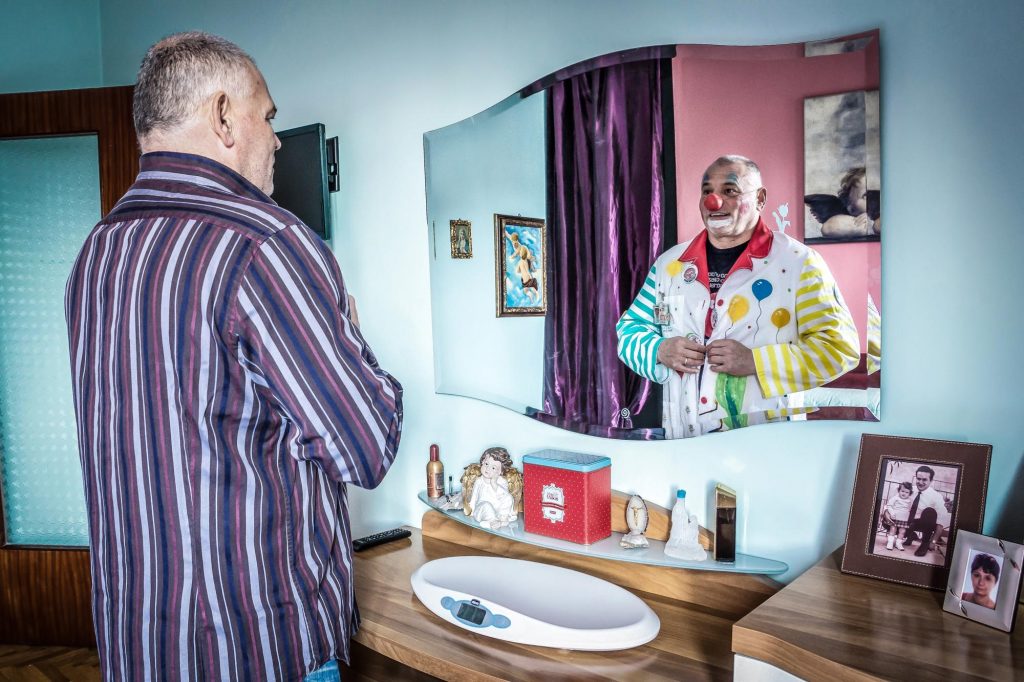 As we know, a project is a series of actions in a limited amount of time. Accurate management of time is a key aspect of the quality of your project. We can describe time management as "the process of planning and exercising conscious control of time spent on specific activities, especially to increase effectiveness, efficiency or productivity."
In order to have good time management you need to:
In the project planning phase: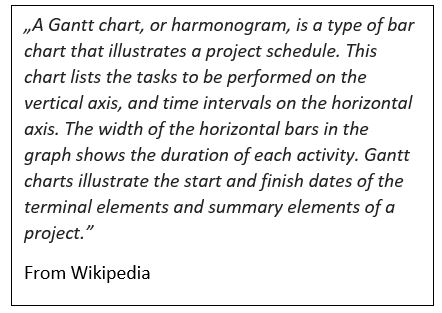 – plan in advance how much time you need for each task
– always assigns the maximum time possible for each task, be generous in allocation time better to be in advance than late
– use a Gantt chart to see all your actions in the project
In the project management phase:
– use your Gantt chart to track the schedule of the project but be aware that things change and you will surely have to set new internal deadlines, keep to milestone and be flexible in the internal organization of the work
– despite the uncertainty and changes, be clear with your partners and your users or target group that meeting deadlines is part of reliability
– the project manager and the quality group must track the compliance with deadlines and goals
In the reporting phase:
– if you alter your schedule during the project lifetime you will probably have to explain it to your donors. You will have to demonstrate why you had to change your plan and how you kept goals and quality standards.
[nextpage title="Evaluation"]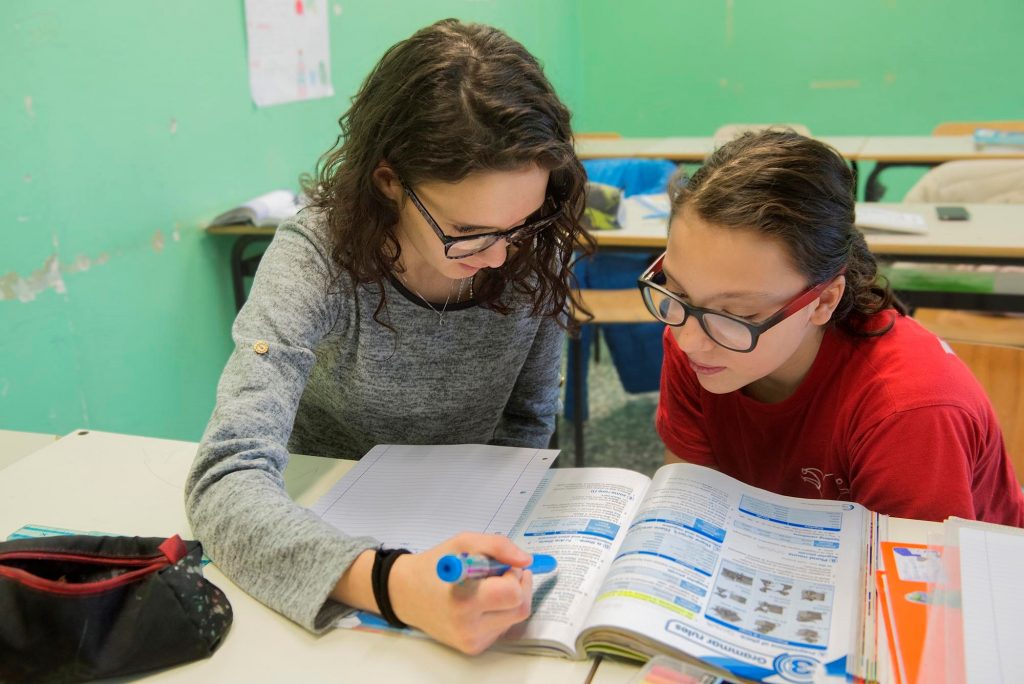 Laura Mosso© Progetto FIAF-CSVnet "Tanti per tutti. Viaggio nel volontariato italiano
Evaluation is strictly related to quality.  You can determine quality if you don't evaluate on a regular base your project. To ensure that all the quality priorities and indicators are met, an evaluation process must be carried out internally during the project duration. This process has to be detailed and to be evaluated and modified if required during the project lifetime.
More concretely, evaluation focuses on:
Analyzing the different aspects included in this quality plan to ensure all indicators of achievement are accomplished.
Production of specific tools to assess the project development, including internal questionnaires and tools to assess events and pilots. Some examples of questionnaires can be found in the toolbox.
Drawing conclusions and making recommendations based on the indicators and the feedback collected from the evaluation.
Implement any changes if deemed necessary.
[nextpage title="Quality monitoring group"]
Roberto Testini© Progetto FIAF-CSVnet "Tanti per tutti. Viaggio nel volontariato italiano
To ensure all the monitoring actions are met by all partners in the consortium, one representative per partner organization will be included in the Quality Monitoring Team, composed by a Quality leader, outcome leaders (people in charge of specific deliverables) and other partners.
The Quality Leader is responsible to:
Conduct the final evaluation questionnaire of deliverables.
Ensure the deliverables are submitted within the deadlines.
Outcomes leaders are responsible to:
Define the methodology to be implemented within the outcome.
Lead and guide the other partners to perform the activities.
Review inputs received from partners.
Conduct the final review and proofread of deliverables.
Ensure to deliver the document within the deadline.
Partners are responsible to:
Perform activities on time and with specified quality.
Review the final draft of the deliverables.
[nextpage title="TOOLS"]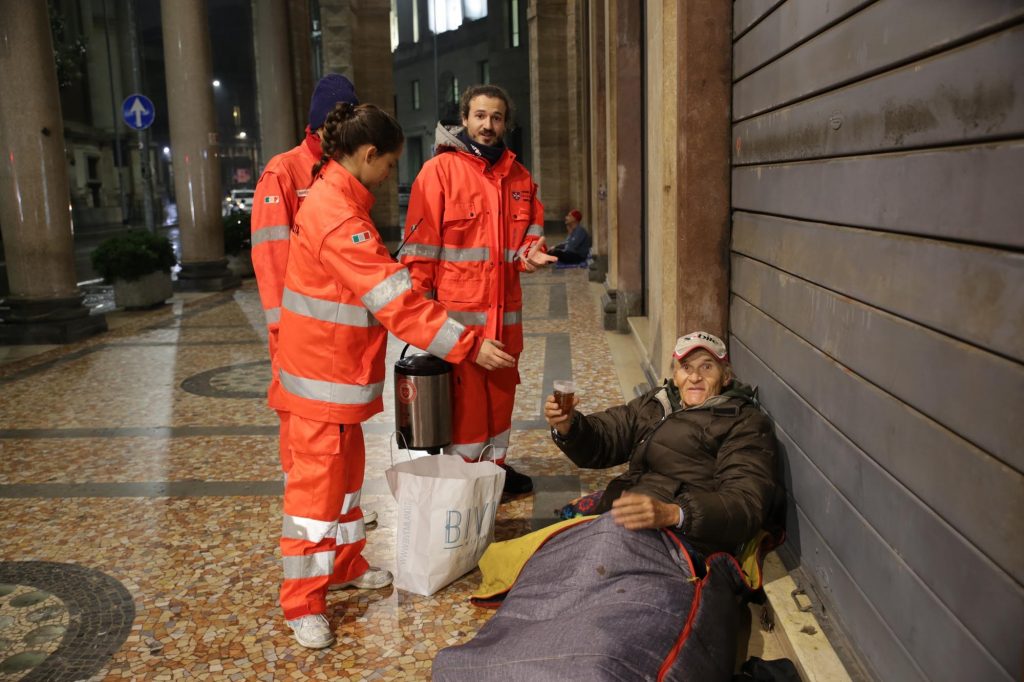 Mario Furlan© Progetto FIAF-CSVnet "Tanti per tutti. Viaggio nel volontariato italiano
Now you have a general framework of what is quality and why it is important. As you have seen, quality is connected with all the aspects of your project and with all the subjects involved. It's a dynamic concept that needs to be tracked and evaluated constantly. For that reason, we suggest you some tools and instruments to assure quality in your project. We can find those tools in our CTV – Toolbox.
[nextpage title="QUIZZES"]-
[nextpage title="EXTERNAL RESOURCES"]
– https://www.klipfolio.com/resources/articles/what-is-a-key-performance-indicator
– https://www.projectmanager.com/blog/project-quality-management-quick-guide
– https://en.wikipedia.org/wiki/Project_management_triangle
– https://intercom.help/volunteerworld/en/articles/376437-how-to-guarantee-the-high-quality-of-volunteer-organizations