[nextpage title="SHORT DESCRIPTION"]
Projects, co-financed by the European Union, have become a sustainable element that supports economic and social development.
There is a variety of European programmes and project. It is really important to choose the right planning method and management of these undertakings.
[nextpage title="TRAINING CONTENT"]The range of available IT tools supporting project management is very large. Practically for each of the management areas there are at least a dozen or so alternatives available. These tools differ for example in functionality, the way they are shared (desktop programs installed on a personal computer) or license (various types of freeware, shareware, open-source, commercial).
[nextpage title="Introduction to projects management systems"]
A project management system is a way to manage a project. Project management is planning, organizing and managing the various aspects required. Depending on the sophistication of the project management system, it can include: estimation activities, quality management, change control, resource allocation, scheduling, cost control, decision-making managing and budget management.
There are two categories of project management system: project management software applications (Monday, SLACK, AdminProject, Wrike, Trello etc.) and general software applications (spreadsheets, databases, graphic editing and word processing)
Benefits of project management:
greater efficiency in service delivery,
improvement, growth and greater customer satisfaction,
greater efficiency in service delivery,
improving growth and development among project participants,
achieving a high market position; competitive advantage,
the possibility of expanding and developing services,
greater flexibility,
better communication between individual project team members,
increased quality,
the application of project management standards allows people involved in project work to think creatively.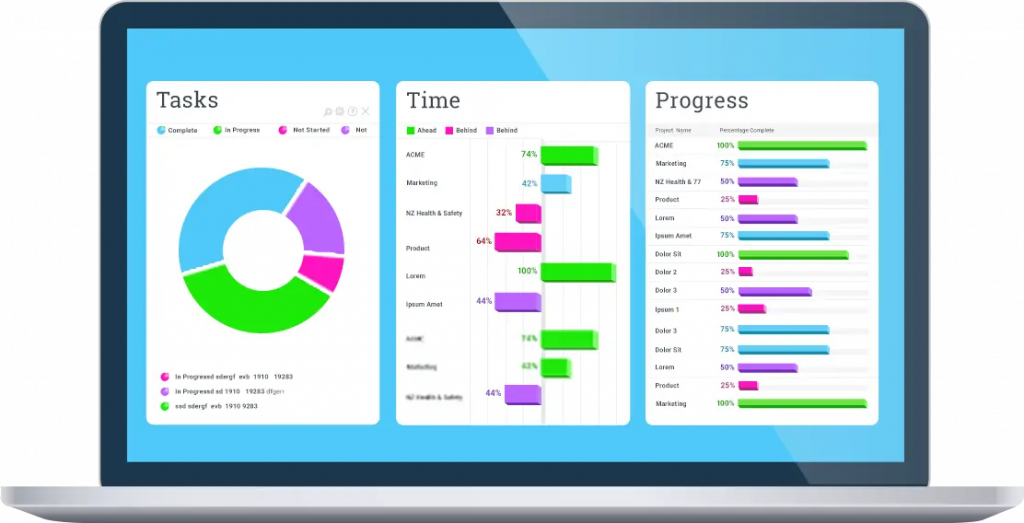 Source: https://blog.teamwave.com/best-project-management-tools-for-small-business/
[nextpage title="Planning project structure, methodology and resources"]
Project management is a process in which the project leader conducts targeted planning and control of project tasks and allocates the resources available to the project using appropriate techniques and methods in order to achieve the imposed requirements within a specified period and at a specified cost.
The Project Management Cycle Model (PMLC) is a set of processes that consists of:
Project Initiation – The aim of the Initiation phase is to decide on the implementation of the project and to allocate the necessary resources for this purpose. In this stage you need to develop a business case, identify stakeholders, establish the project charter, review the project for the next phase etc.,
Project Planning – Define detailed objectives, scope and implementation plan for the project. In this stage, you need to set goals and objectives, create a project schedule and milestones, define a project scope, identify and meet stakeholders for approval, etc.,
Project Execution – In the implementation phase, the most important thing is to effectively manage the project team. In this stage, you need to develop the product, service or results and present the final version to the customer.
Project Monitoring and Control – Project Monitoring and Control is essential for a successful project, in this stage you can track, review and regulate the progress of your project.
Project Closure – In this phase, you need to ensure that all the required work has been carried out and completed and that the objectives have been achieved, and collect the conclusions and comments from the project in order to use them for subsequent work. The final project in this stage needs to be delivered and accepted by the customers.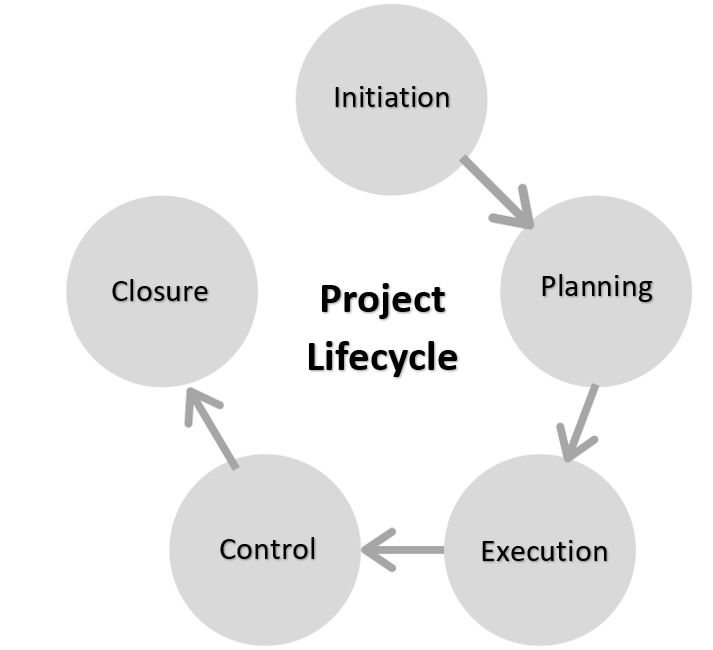 [nextpage title="Online tools to support project management"]
The basic tools are planning support tools (setting milestones, creating a list of tasks divided into detailed tasks), Gantt charts helpful both at the stage of planning and implementation, tools helpful in the team exchange of ideas (activity stream, forum, chat, feed), knowledge management tools (wikis, documents, forum), tools for time and productivity control, tools for error management in IT projects (reporting, tracking, repairing) and tools for presenting project effects.
Some of the examples of online tools which support project management:
AdminProject – is a project management platform that has been designed with the specific requirements of EU-funded projects in mind. It is a collaboration platform that puts all the tools you need to replicate your project in an on-line workspace,
Basecamp – A platform where we can implement certain, more or less extensive projects together with our team. This solution offers extensive possibilities of planning, delegating tasks, as well as monitoring their implementation.
Microsoft Project – Application supporting the management of projects, resources, time and project finances. It is an advanced and popular tool offering reporting functions, extended interfaces to manage important aspects of the project,
Monday – Monday.com is a platform for managing projects and daily tasks, which improves the way the team works. This very intuitive tool allows its users to manage their work, have insight into deadlines and build a work culture based on transparency. On the platform you can see the progress of your work and what steps you should take to get your project moving.
SLACK – A free Internet service based on the cloud containing a set of tools and services for teamwork created based on the Electron programming platform. The application acts as an internet communicator enabling text and voice communication with the possibility of sending multimedia,
Trello – Trello boards, lists and charts allow you to organize and rank projects in an accessible, flexible and practical way,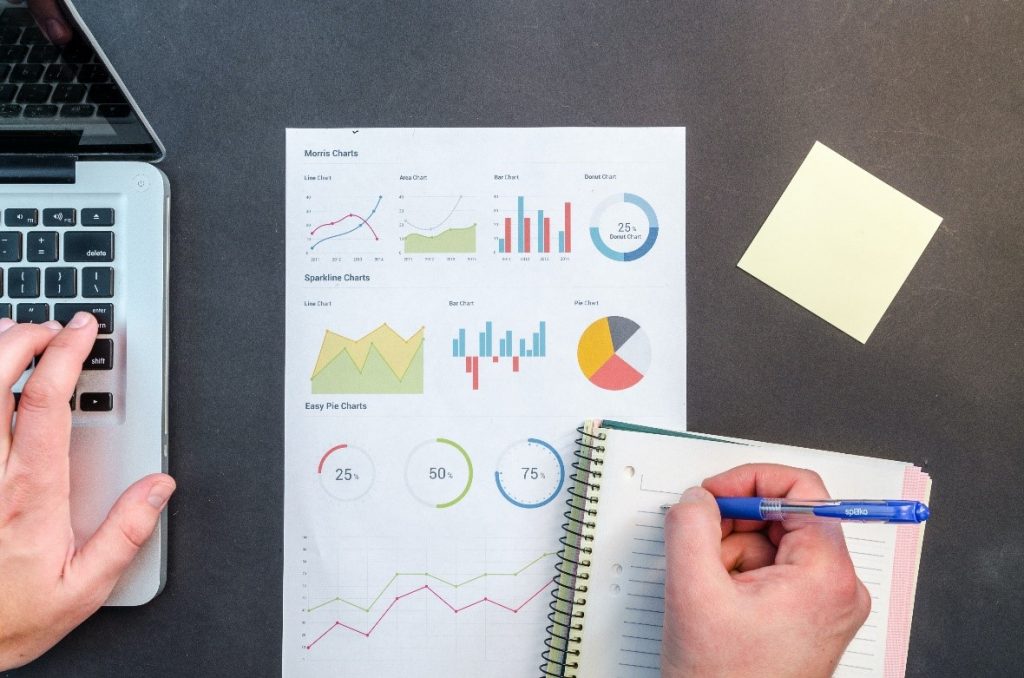 Source: https://www.pexels.com/pl-pl/zdjecie/ankieta-biurko-dane-diagram-669615/
[nextpage title="Functionalities of available tools"]
Admin Project
AdminProject allows you to:
Delegate, plan and control work – Each user using AdminProject can assign a task in the project to another person or group of people. You can define a term, connect files, choose to which WP or IO the task belongs. Task management allows you to track progress and control the quality of the work performed.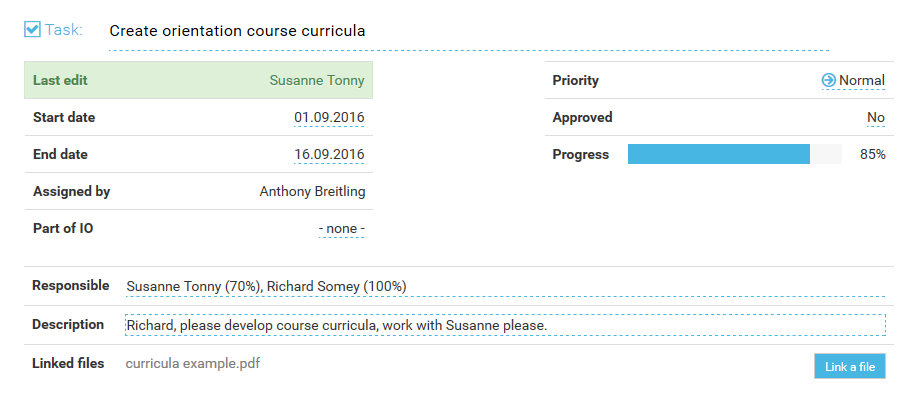 Share files and put security concerns aside – You can create an unlimited number of folders to help organize your work. Filter and search files based on several criteria, as well as a versioning option that gives you access to previous versions of files. All files are protected, and you can even safely undelete lost files.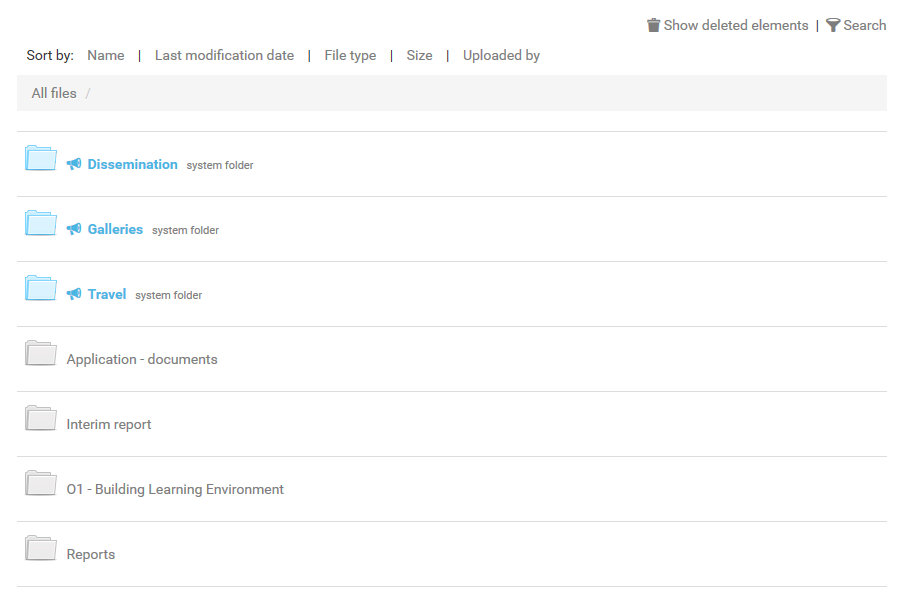 Mirror your project proposal in no time – You can use tools like Intellectual Outputs or Work Packages to have all your project activities and responsibilities in one place. Here you can fill in all details such as activities, languages, etc. By providing list of Intellectual Outputs for example, you have the possibility to link specific tasks to given IOs.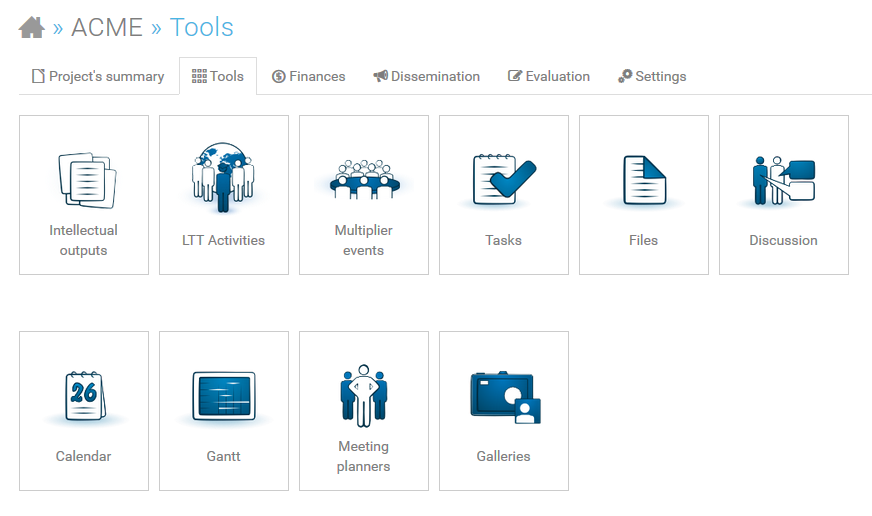 Discuss, comment and provide feedback – The "Discussions" section allows you to freely discuss everything within the project. The most important topics can be pinned, so that they will always appear at the top of all the other discussion threads. Unread messages are highlighted, so you immediately know in which topics there are new replies since your last visit!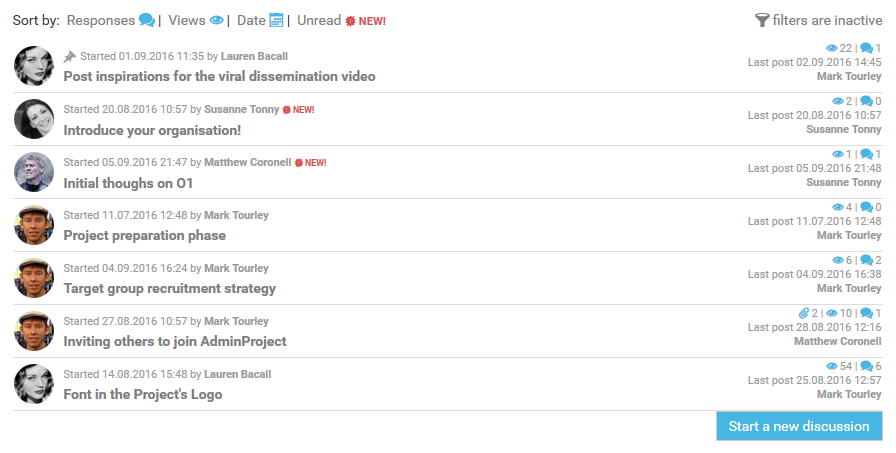 Pick commonly agreed dates for events – Meeting planners – a section where partners can fill their availability for various events. All you need to do is to provide dates suitable for you, and then ask your project team members to mark their availability within specific range of days. One quick view on the results and you immediately know which dates are suitable.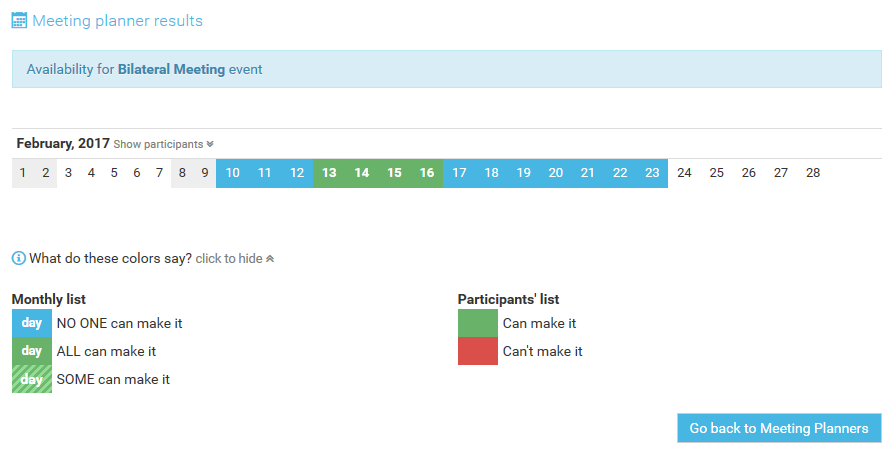 Manage your staff expenses without extra effort – As coordinator, in the Timesheets function you have to define project partners and their daily rates and ask others to fill in their own timesheets. When reporting time comes, you can simply hit a green button to get a nice report. As a bonus, if you have more than one project in the system, you can automatically check if you did not put by mistake the same date in two or more projects.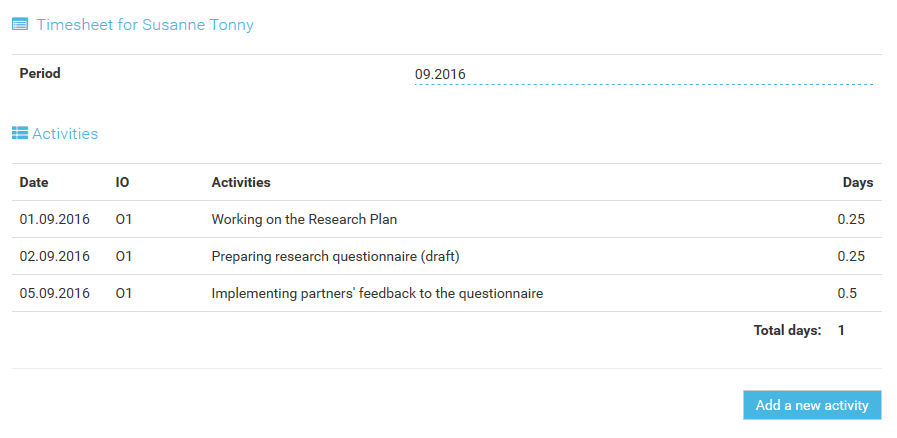 Organise your dissemination activities – The dissemination function allows you to report your dissemination activities, add proofs (like photos or scans) and describe what was done. At any time, you can generate a report, which will contain all actions per partner, presented in one Word file.
Instant updates on the project's timeline – Calendar gives you the possibility to add various events, milestones or deadlines for deliverables. As a bonus, you can overlay calendars from several projects you manage, so any conflicts will be visible immediately.

Get feedback from other people in one place – Evaluation module is helpful in every project. This module allows you to create surveys, with several types of questions and then invite your users to fill it in (both internal and external). Repetitive surveys, e.g. meeting evaluation questionnaires can be easily duplicated and adopted, without filling in everything.
Discover endless customisation possibilities – AdminProject workspace can be heavily customised. If you have an Erasmus+ KA2 project – you will need Intellectual Outputs, but you can also have a project with Work Packages. You can have LTTAs and Multiplier events – it is all up to you. Every single project is different, so you might want to adjust specific modules/functions that are needed by your project. It's not a one-time deal, you can turn functions on and off anytime you want!
Use AdminProject without your web browser – E-mail integration module allows you to accomplish several tasks using only your email, also from a smartphone, tablet or whatever other device you are using. You can add a comment or take part in discussions simply by replying through e-mail. You can receive your tasks via email and even upload a file by sending it as an attachment. However, if you don't like it, you can switch it off at any time.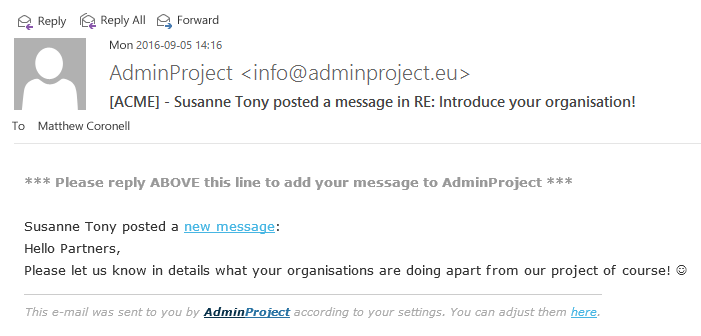 Basecamp
Documents & File Storage – Space to share documents, files, and images. Every user can connect google docs and discuss them in Basecamp, each file contains the full version history. It is possible to change the order of the files.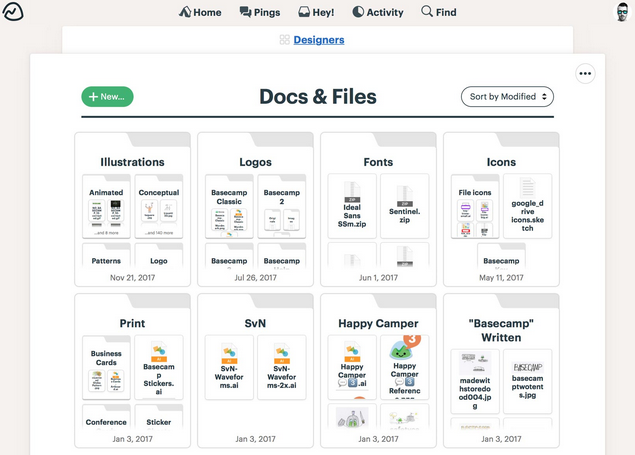 Check-in Questions – Ability to ask questions for the team in one thread.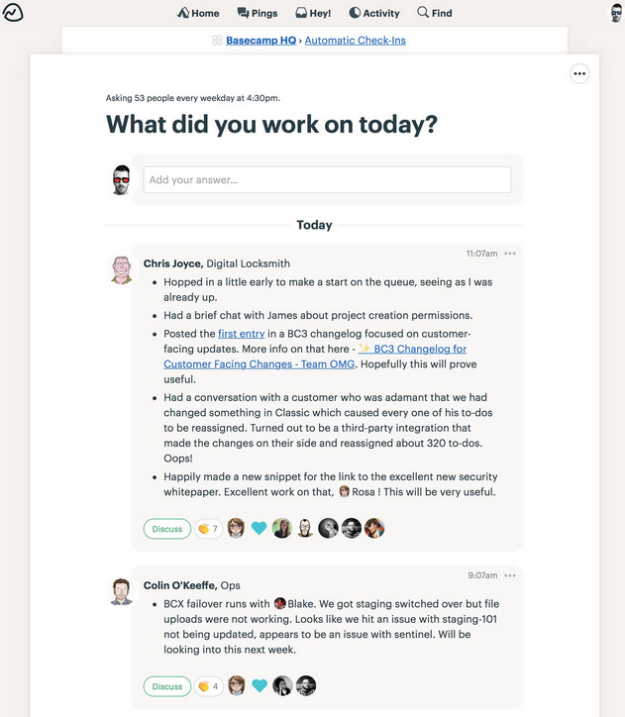 Real-time Group Chat – Chat helps you ask quick questions and get quick answers. Each project includes its own chat room, you can attach files, quotes, video and emotions to it.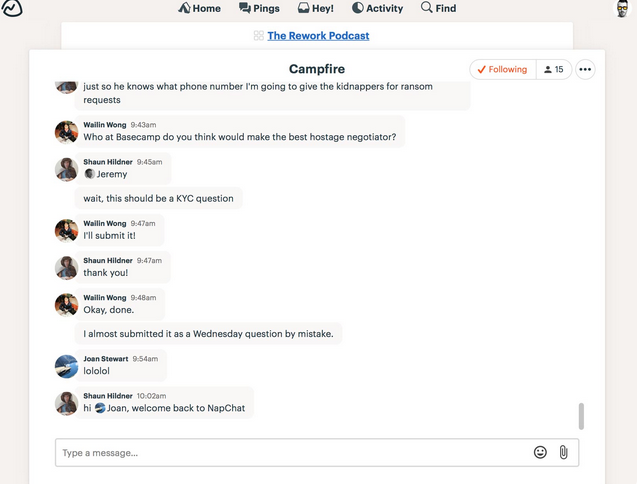 Schedules – Each project contains a schedule that displays all dated to-dos and events related to the project. Every participant in the project can see it, so everyone is up to date.
Hill Charts – This feature allows you to track the update and follow the progress of the project
Direct Messages – Ability to talk privately with a colleague in real time, add files, videos, etc. There is also a conversation history available
Reports – You can generate a report to see what's overdue or due soon, all the tasks assigned to someone, what's been completed today and what's coming up.
Notifications – You can manage notifications – optionally get notified by email, temporarily disable notifications, set the hours that you can be notified within, mention anyone to send them a notification.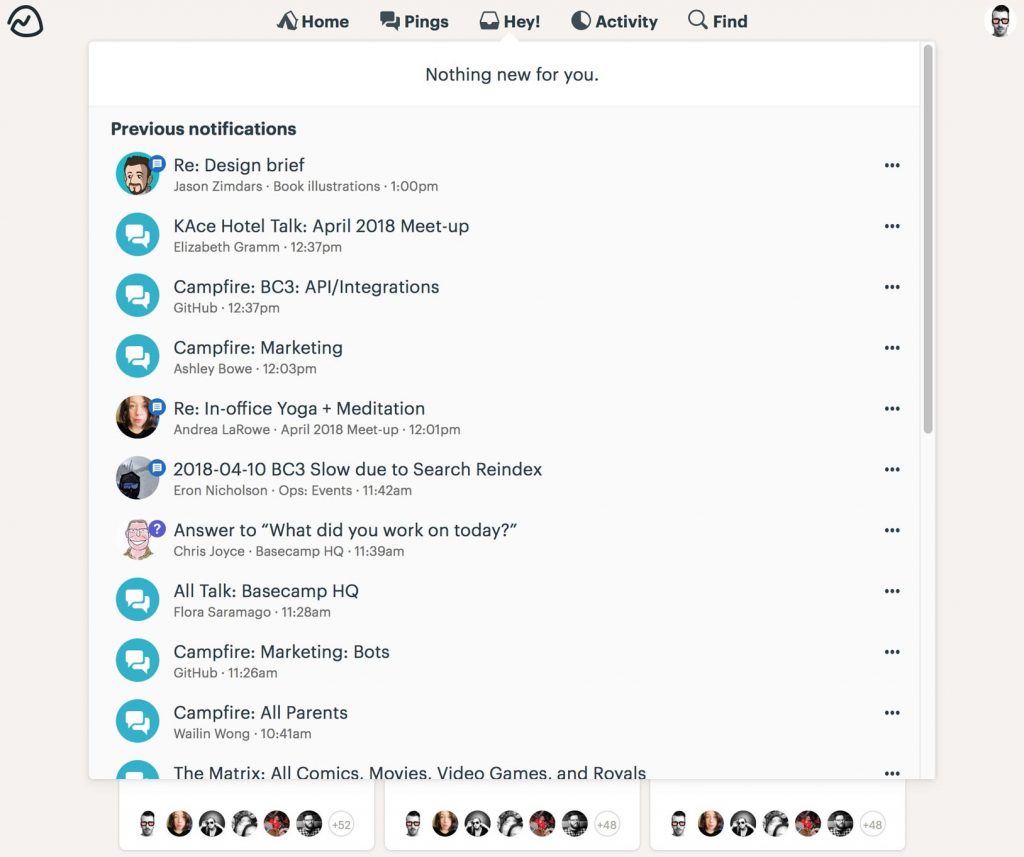 Microsoft Project
The Microsoft project allows you to:
Create, edit and control the schedules – Define the project activities and assign them to different members.

Project Timeline View – The project timeline gives an overview of the project
Collaboration – The ability to share files with other team members.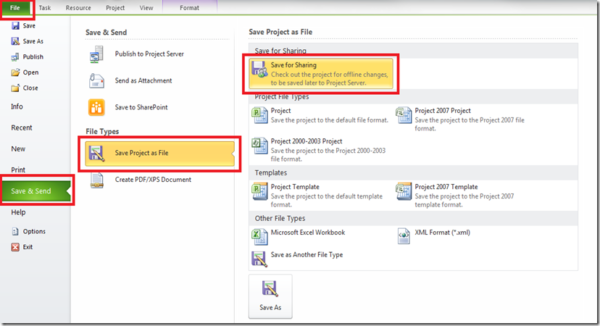 Reporting – Ability to generate reports with little effort and to customize data and structure to your requirements
Monday
Intuitive User Interface – The monday.com user interface contains a very comprehensive set of helpful top application features. What's more, you can customize the whiteboard and save a "view" for each individual member.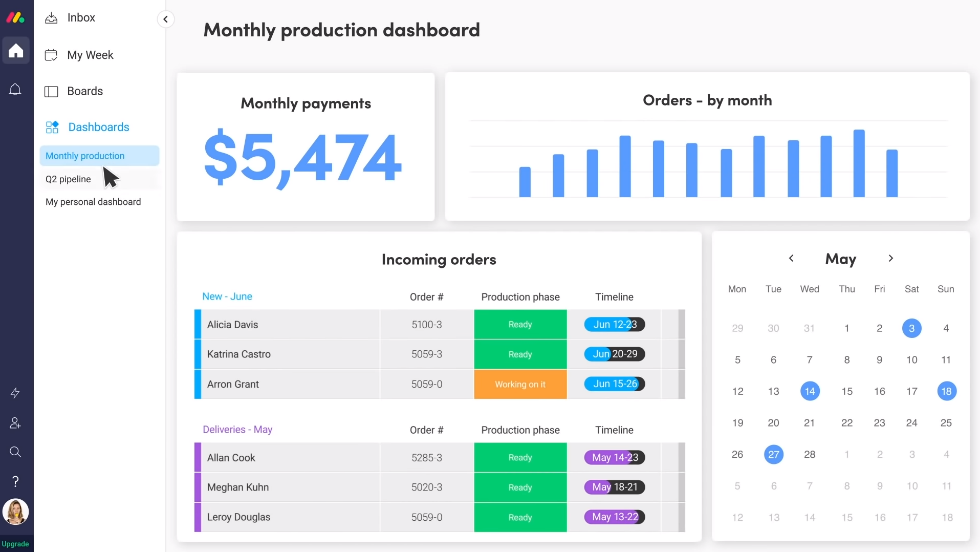 Easily Management Workloads – Creating and organizing tasks in groups. Possibility of assigning a task to a person or group of persons. You can see in real time who's able to take on more work and who's not. There is a possibility of making adjustments to prevent missed deadlines and burnout.
Collaboration – Ability to update and comment on tasks, create Q&A. This feature increases communication between team members.
Reporting & Analytics – Generating visually stimulating and easily understandable reports is very simple. Review and share the outcomes of your team's efforts. Easily consolidate data from multiple projects to visualize what's most important in one place.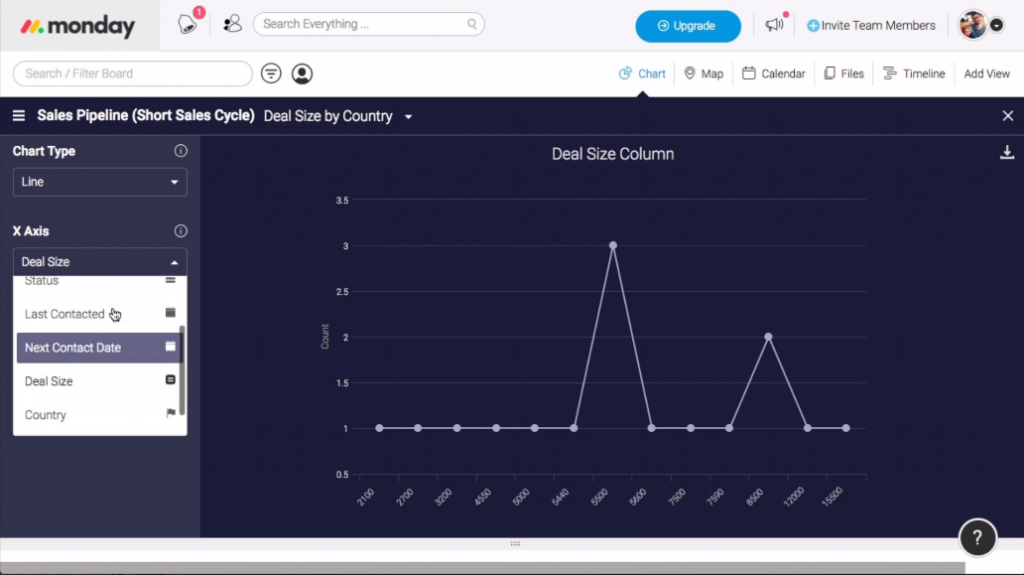 SLACK
Organized conversations – You can create channels and divide them by team, project or client. Team members can join and leave channels as needed. Threads avoid derailment of a topic or project.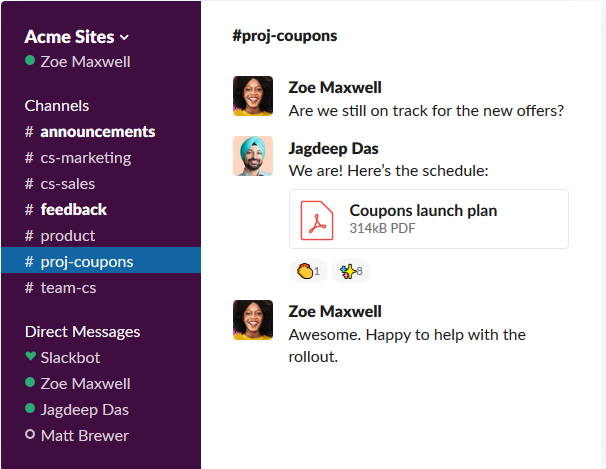 Searchable history – The ability to search previous information on channels or in messages, even after archiving or leaving the channel.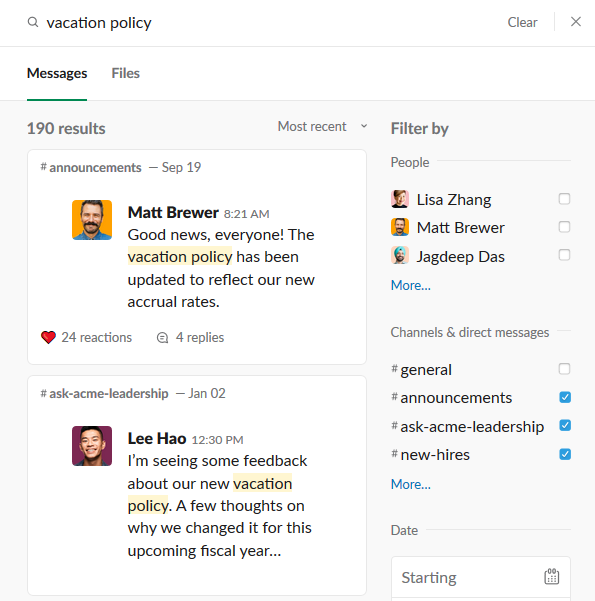 Streamline communication – Saves time – all the work can be done in one place. Keep your messages up to date and avoid going back and forth between external emails and internal conversations.
Face-to-face and –screen – Voice or video calls via SLACK, if you want to show others your work, you can also make your screen available.
Channel-connected tools – you can add meaningful context to conversations and perform simple tasks directly with Slack.
Trello
Trello board – Open the tab to add comments, upload attachment files, create task lists, add labels, appointments, and more.
Invite people, assign the task – You can invite as many people to your boards as you want for free. To assign tasks, move people to cards using drag and drop. All people see the same table at once.
Discussion – Start a discussion through the comments and attachments. Add a quick or more detailed note. Mention the member in the comment to make sure he or she is notified. Add files from your computer or using Google Drive, Dropbox, Box or OneDrive. Liven up the discussion with emotion.
Notifications – Notification system keeps you up to date when something important is happening. No matter where you are, you'll get alerts: in the app, by email, on your desktop via your browser or mobile push notifications because they are synchronized with your devices.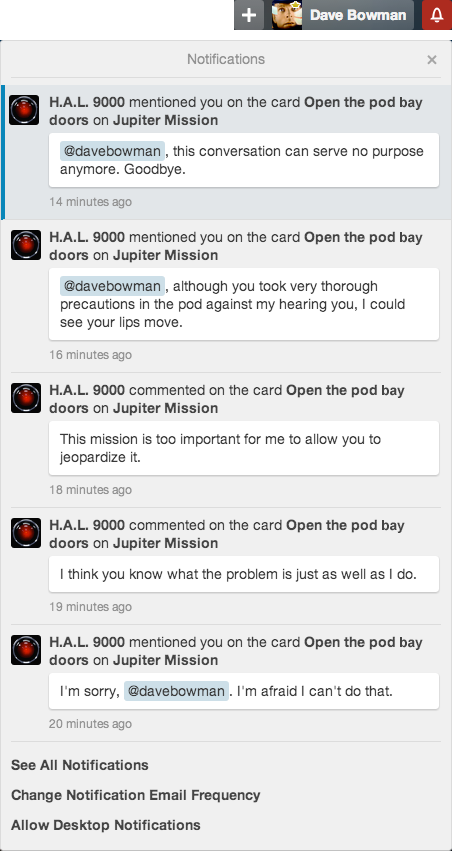 Checklist – With task lists and appointments you won't miss any important tasks, events or news. The Power-Up Calendar app allows you to view your calendar in Trello. Or use iCal data in your calendar app.
[nextpage title="Strong and weak points of these tools"]
Depending on what you are looking for, the strong and weak points will be different. All of the systems have basic functions, their functionalities were presented in the previous subchapter. Some of them have a 30-day / 14-day trial period in which you can test the system for free. Each program has a version available in English.
Please see the picture below, where we summarized these online tools that supports project management in terms of three categories: available in English, Free version and Price per month.

Source: based on own research.
In SLACK and Trello, we can use a basic version of the platform for free. If we want to have access to more functionalities we need to buy a subscription for a month to a year.
Some of these prices depend on the version we want to use and how many users will use this tool in our company.
[nextpage title="EU tools and platforms: Erasmus+ Project Results Platform, EPALE, etc."]
EU tools and platforms:
Europass – is a set of five documents that enables skills and qualifications to be presented in a clear and understandable way across Europe. Its aim is to help citizens to present their skills and qualifications in a way that makes it possible to find a course or a job effectively, to help employers understand the skills and qualifications of their employees and to help education and training institutions to develop and communicate the content of education programmes.

Source: https://europass.org.pl/
EPALE (Electronic Platform for Adult Learning in Europe) – EPALE aims to create a European community of adult learning professionals. The platform gives them the opportunity to make contacts, exchange experiences, plan joint activities and publish and comment on content. The platform also provides access to information about events important for adult education staff and trends in the sector, as well as to the latest documents, materials and research results. The use of EPALE is free of charge. The EPALE platform is financed by the Erasmus+ programme. It is part of the European Union's strategy to promote learning opportunities for all adults.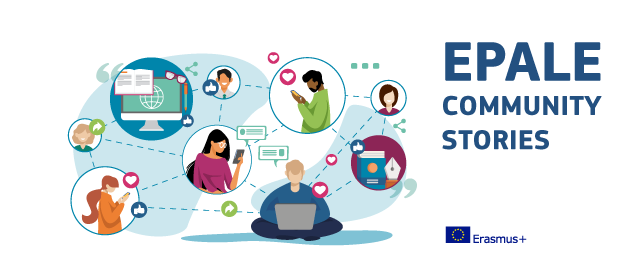 Source: https://epale.ec.europa.eu/pl
Erasmus+ Project Results Platform – This database will give you access to descriptions, results and contact information of all projects funded under the Erasmus+ programme and some of the projects funded under its predecessor programmes in the field of education, training, youth and sports.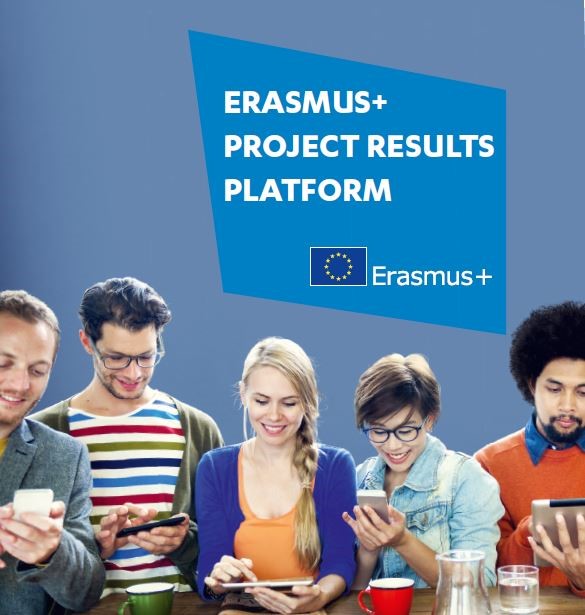 Source: https://www.cedefop.europa.eu/en/news-and-press/news/erasmus-project-results-platform-gateway-inspiring-vet-projects
OpenPM² – is a project management methodology designed by the European Commission. OpenPM² is available for free and offers templates, online resources, guides and project support network.
Source: https://www.pm2alliance.eu/the-openpm2-initiative/
Youthpass – "is a tool to document and recognise learning outcomes from youth work and solidarity activities. It is available for projects funded by Erasmus+: Youth in Action and European Solidarity Corps Programmes. The Youthpass certificate helps to document the development of competences, as well as to confirm participation and describe the respective project. An essential part of the initiative is attention to the planning of the learning process and reflection upon the participants' personal learning outcomes. As a strategy, it aims at fostering the recognition of non-formal learning and youth work."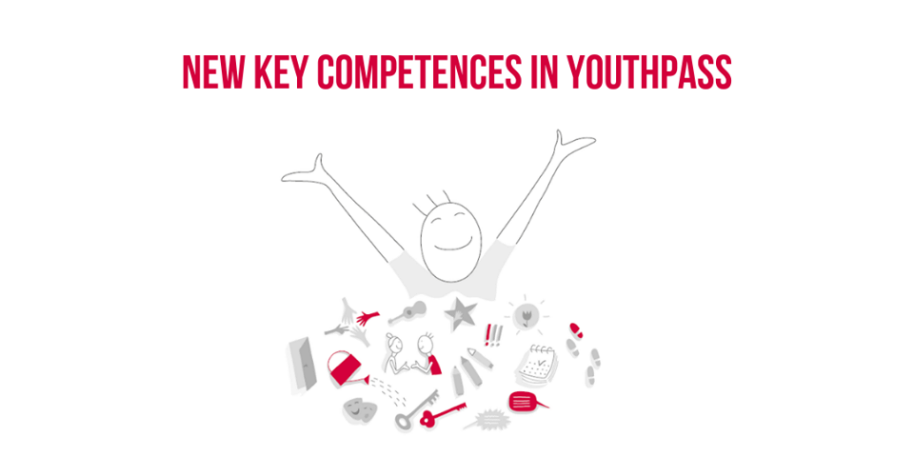 Source: http://erasmusplus.eupa.org.mt/2019/08/06/launch-revised-key-competences-framework-youthpass/youthpass/
Mobility tool – This is a web application available at https://webgate.ec.europa.eu/eac/mobility. It is intended for Erasmus+ programme beneficiaries. Thanks to it, we can easily manage data concerning implemented projects and submit final reports. Contracts for the implementation of projects oblige Erasmus+ beneficiaries to supplement data in Mobility Tool+ on a regular/monthly basis.
Source: http://www.sp.zawidz.pl/praca-szkoly/plany-programy/erasmus
[nextpage title="QUIZZES/INTERACTIVE EXERCISES"]-
[nextpage title="EXTERNAL RESOURCES"]
Please provide from 5 to 10 external resources (exact number to be agreed on and followed by all partners) in the following way:
https://mfiles.pl/pl/index.php/Zarz%C4%85dzanie_projektem – Project management – definition, Project Management Cycle Model.
http://bblog.pl/top-10/10-narzedzi-do-zarzadzania-projektami/ – Basic planning support tools.
http://bblog.pl/top-10/10-narzedzi-do-zarzadzania-projektami/ – Project management tools.
https://study.com/academy/lesson/project-management-system-definition-example.html – Introduction to Project Management System.
https://ec.europa.eu/programmes/erasmus-plus/projects_en – Erasmus+ Project Results Platform.
http://goprojekt.pl/baza_wiedzy/strona/korzysci_z_zarzadzania_projektami/ – Benefits of project management.